BeamTool 9 is the latest software release from Eclipse Scientific and provides a powerful and easy-to-use tool to improve proficiency and accuracy of ultrasonic NDT inspections. BeamTool makes it easy to model, validate and document your Phased Array, TOFD and Conventional Ultrasonic inspection plans with confidence.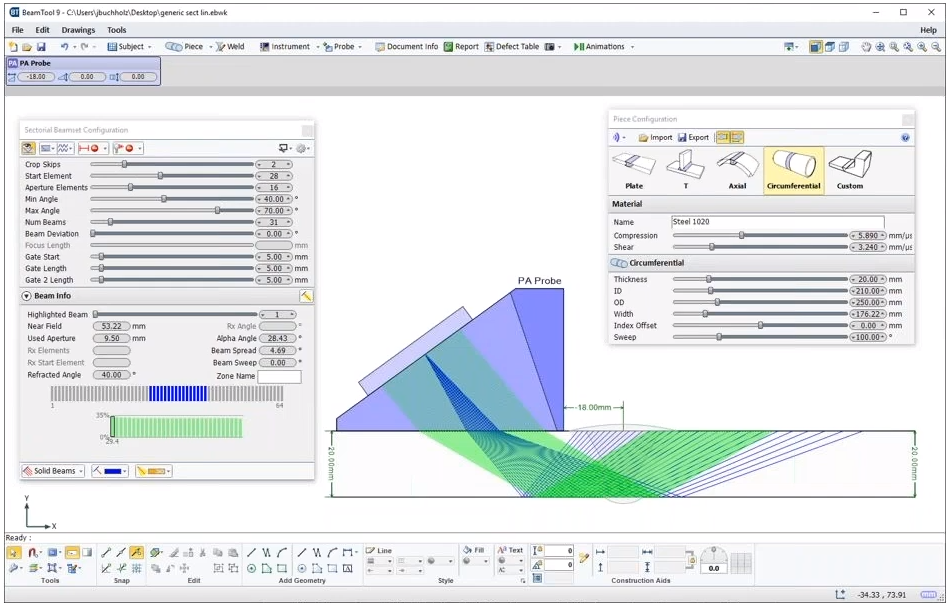 Why Has OnScale Partnered with BeamTool?
The integration of OnScale with BeamTool 9 gives users the capability to quickly and easily simulate their inspection set-up and visualize the complete inspection performance.
Combining BeamTool's simple GUI with OnScale's High Performance Computing platform and full FEA solvers provides the following benefits.
Mode Conversion
When considering inspections with complex geometries, accurate simulation of mode conversion is often crucial to generating realistic results. OnScale considers the fundamental elastodynamics of the test piece to demonstrate mode conversion between all wave modes.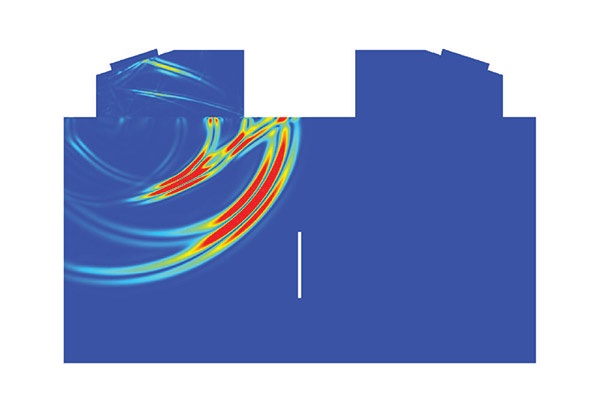 Defect Scattering
Realistic defect geometries often produce inspection results that are difficult to interpret. By allowing complex defect structures to be meshed in fine detail, OnScale can recreate the scattering matrix and mode conversion effects providing accurate imaging results.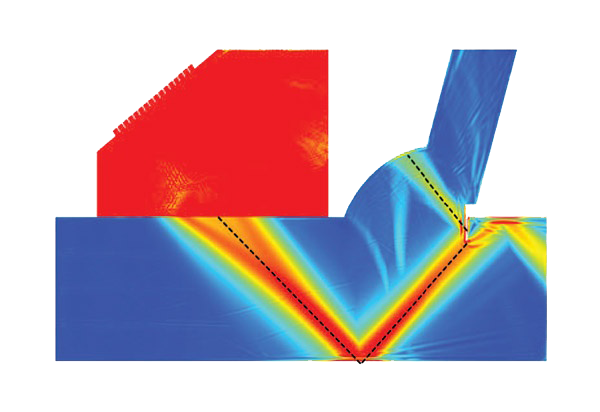 Accelerated Simulations
Run massive multi-million degree-of-freedom simulations in parallel to optimize systems. This enables simulations of ultrasonic B-scans, sector scans or FMC inspections to be recreated rapidly and accurately.