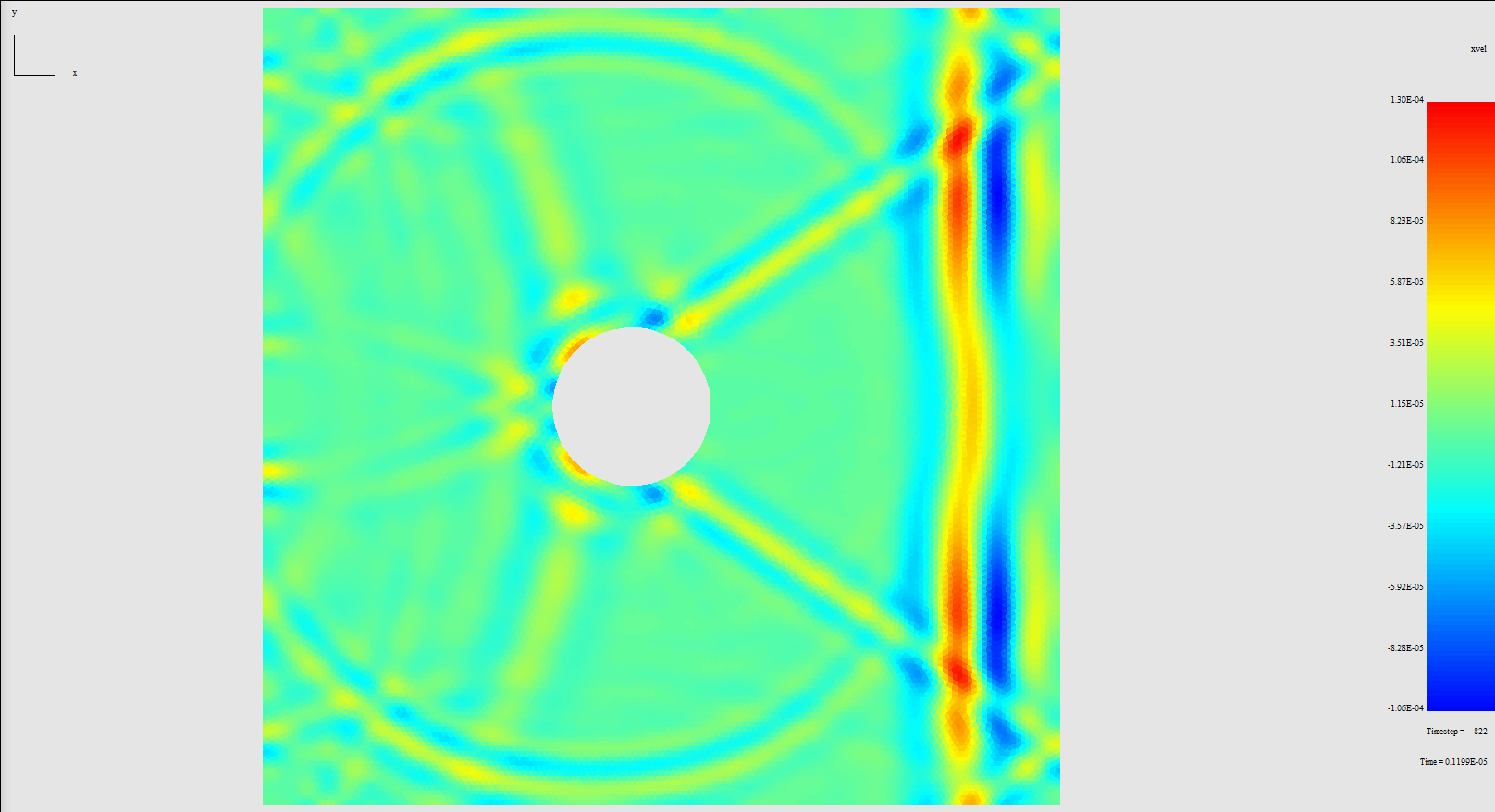 Snapshot of velocity in X direction showing wave interaction with hole
Model Description
Simple 2D model with an unstructured mesh of a wave propagating in steel containing a hole. The model is set up using the CAD command and the wave is generated from a pressure load applied to the edge of the model.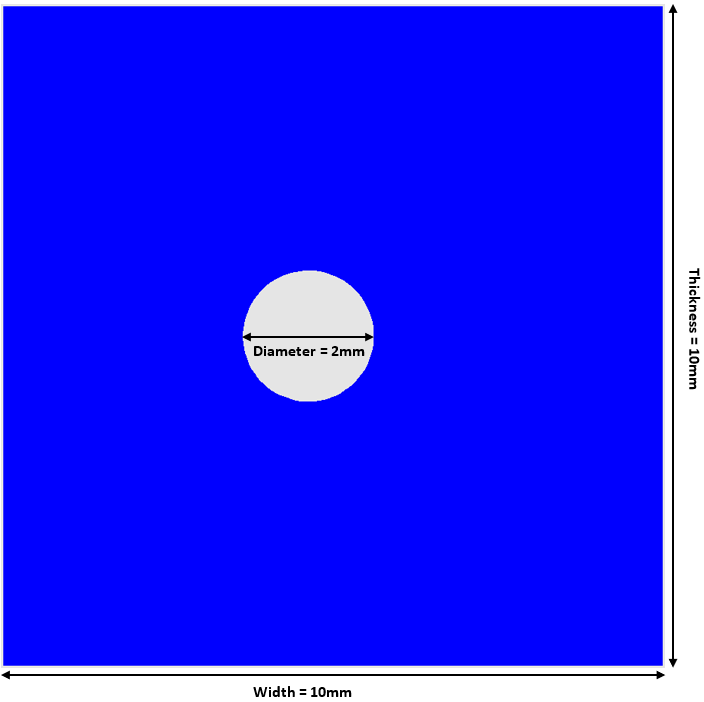 Basic Model Schematic
Mesh
The triangle element type was used to capture the hole detail. The number of elements was set using the number of samples option in the cad mopt_tri command. 200 sampling points was sufficient to represent the hole.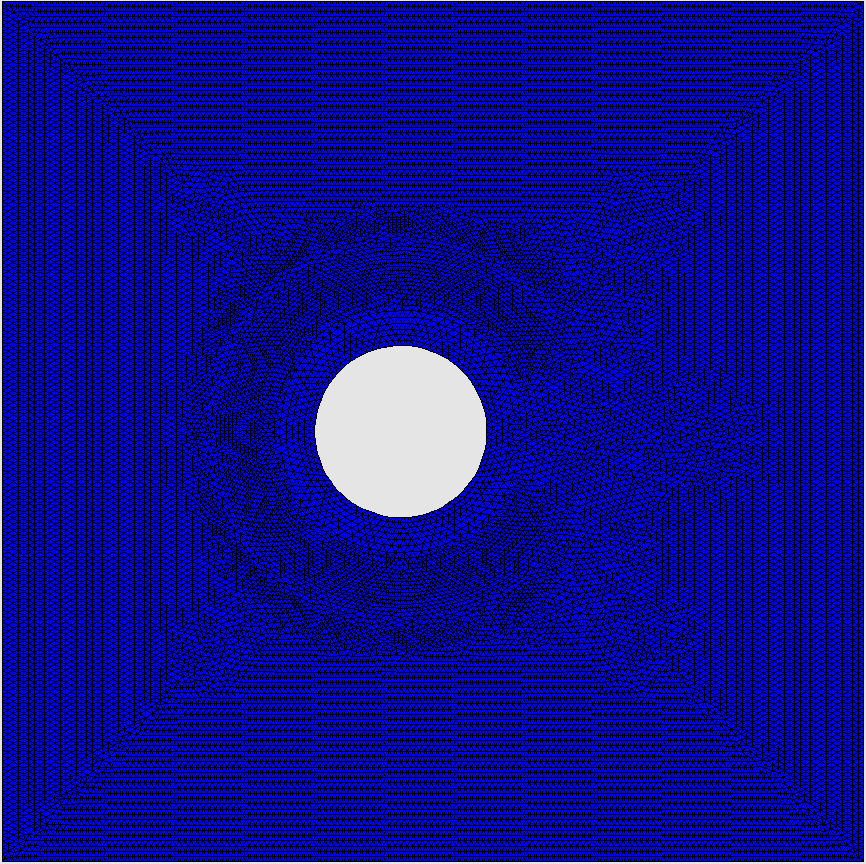 Outputs
Here is a list of the types of outputs to expect from this model:
Time Histories (XY Graphs)

Drive input signal
X velocity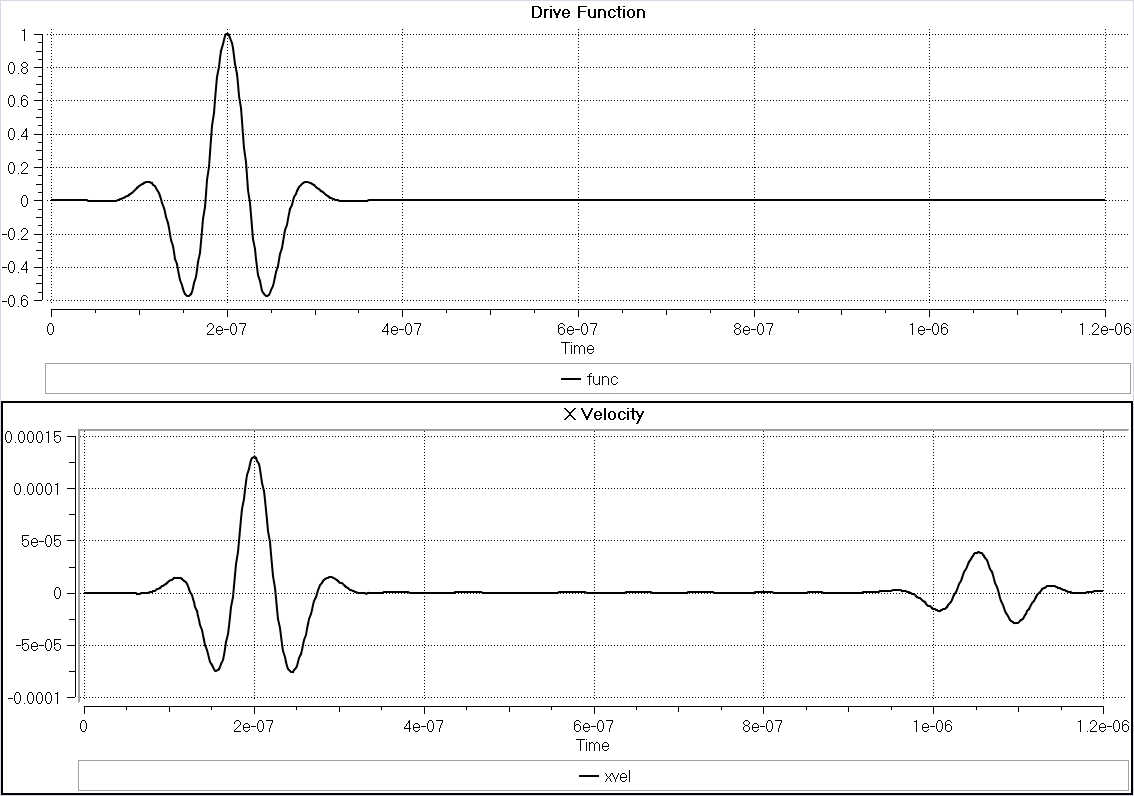 Time History Outputs
Runtime Statistics
| | |
| --- | --- |
| Model size | 45873 elements |
| Solve Time | 30 s (2 CPU) |
| Core Hours | < 0.01 CH |
| Memory Usage | 24 MB |
| Recommended CPU Configuration | 2 CPU |
Files
The following input files are required to run this model, click here to download the input files: