OnScale allows users to add new/existing users to there accounts and share core hours (CH) between them, whilst setting a limit to how much CH that account can use for a single simulation.
To do this follow these steps:
1. If you are not already logged in, begin by logging in to the OnScale Portal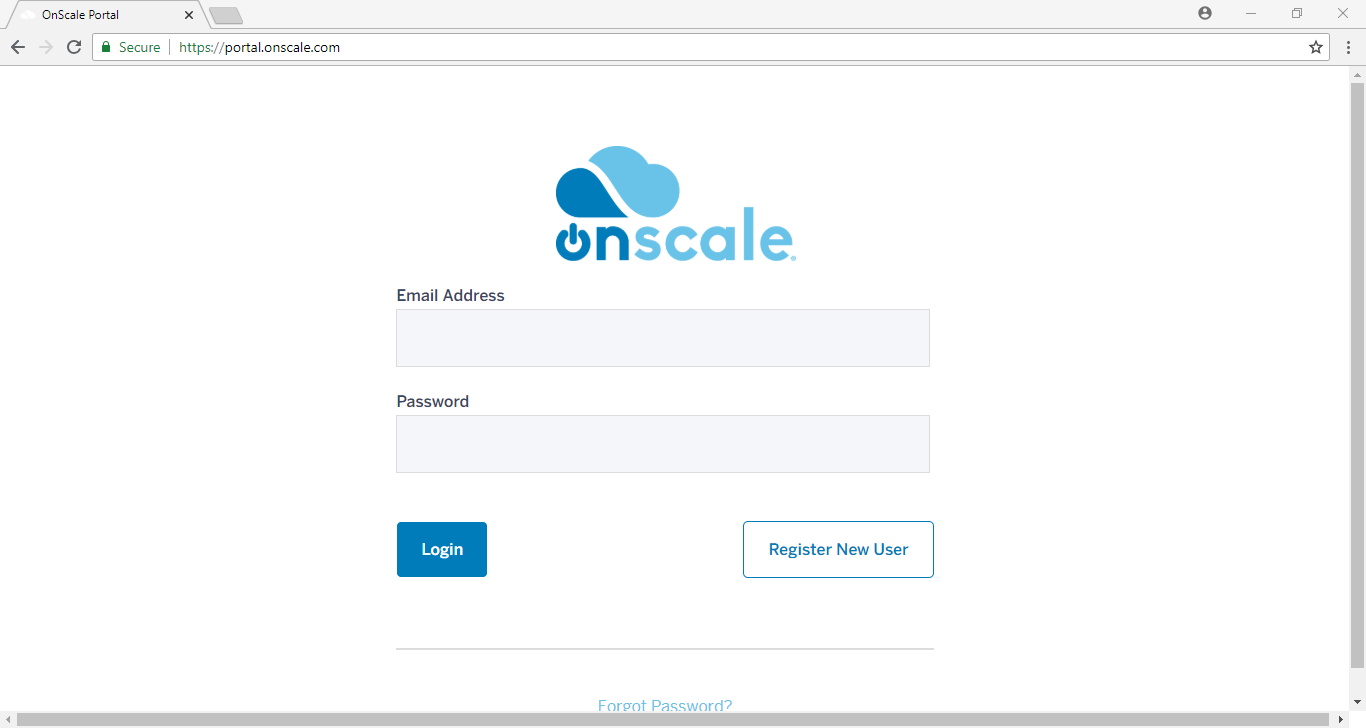 2. Once you are logged in click '+ Add A New User' type the email address of the user you would like to add to your account and the 'Max Core Hours On Request' can be changed. This means the added user can only use up to that set amount per job. Only the Account Admin can change this, the option to make the new/existing user the Admin is also available.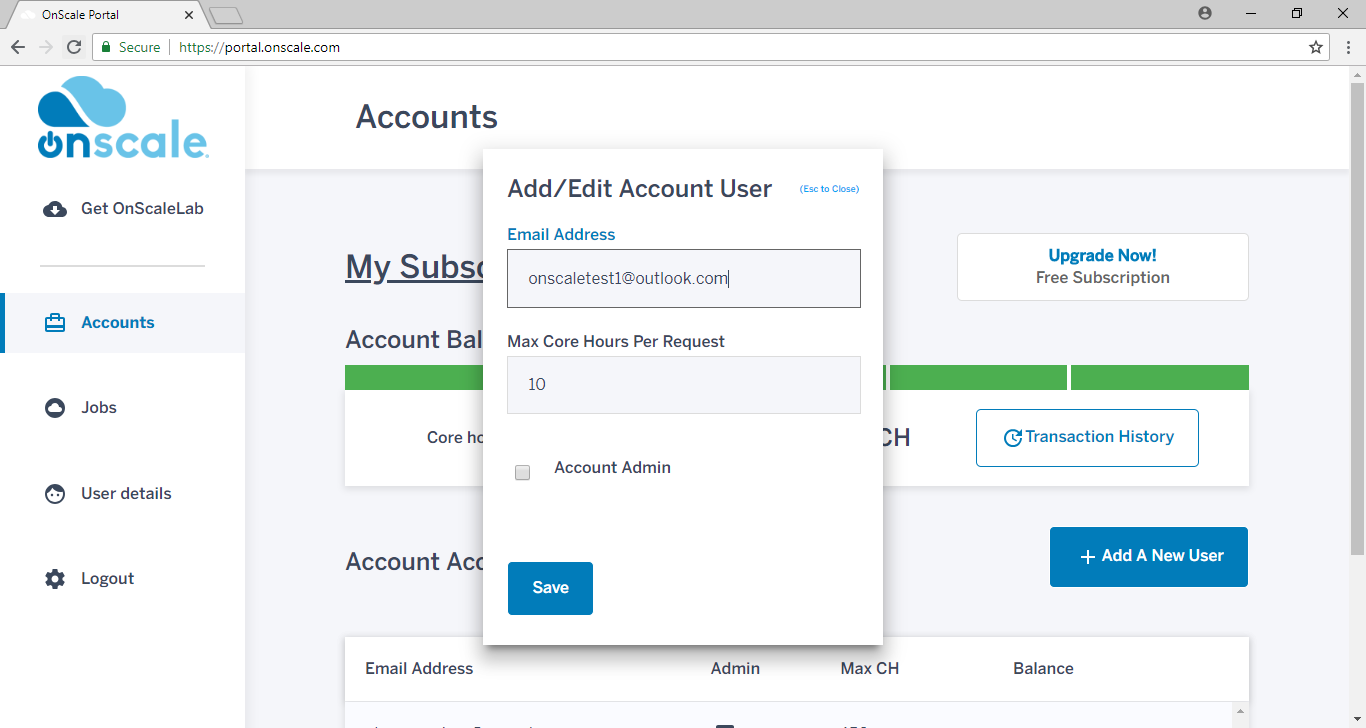 3. If the email address is not already registered to an existing user account an invitation Email will be sent to the new user.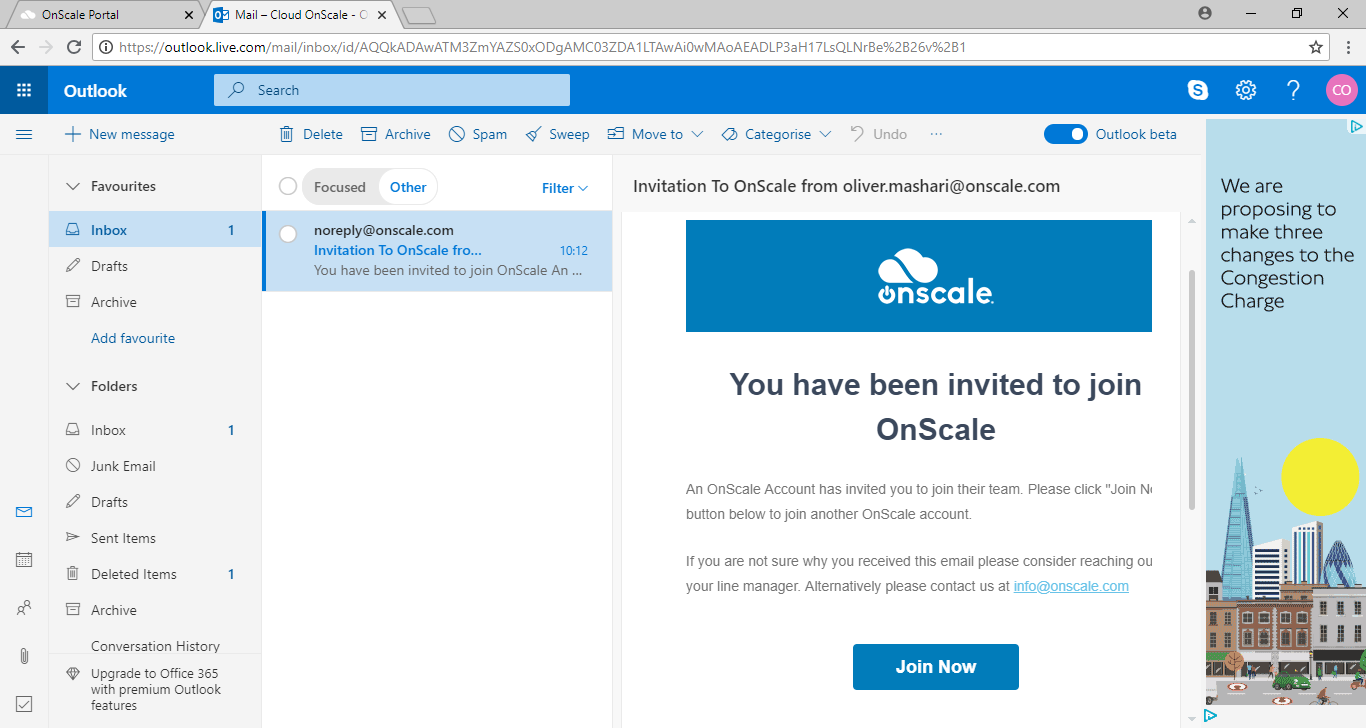 4. Click 'Join Now' and the user will need to create account steps on how that can be done can be found here
5. Once the account has been registered it can now be added to the main account by the admin by following steps 1 and 2. The user will be added to the list of accounts that ave access to the admin accounts CH. If the Email address was already linked to account it would have been added at the end of Step 2