Multi-factor authentication is a method of confirming a user's identity in which a computer user is granted access only after successfully presenting two or more pieces of evidence to an authentication mechanism.
To enable MFA, login to the OnScale Portal and go to User Details.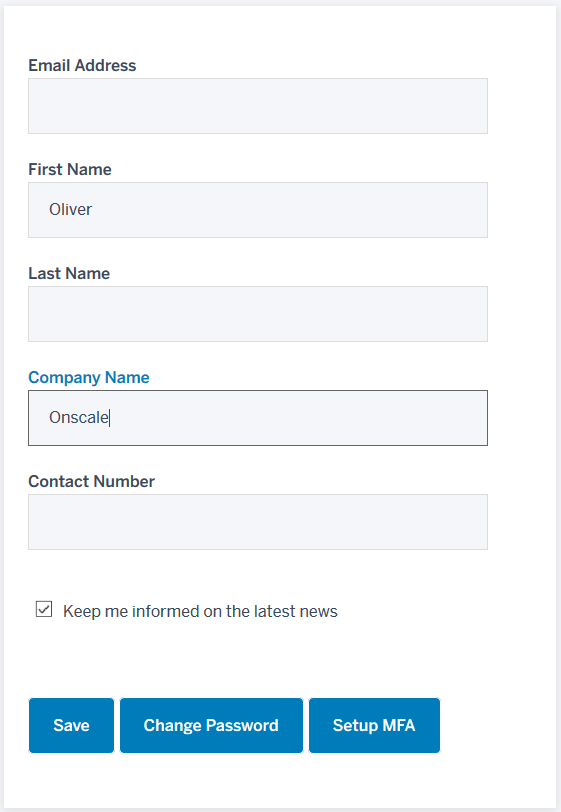 Select Setup MFA, you will be redirected to a page with the following instructions.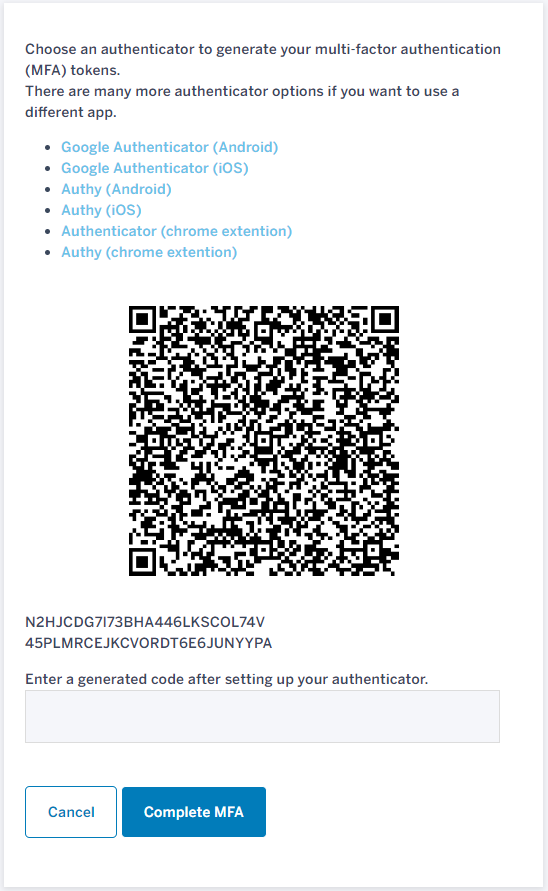 After setting up an authenticator app, input the generated code to the portal and select Complete MFA. MFA will now be enabled and you will now be asked to input a code generated by the authenticator app every time you log in.
To turn off MFA simply log back into the portal, navigate to User Details and click Remove MFA.