OnScale can be used to the simulate thermal behaviour, and how this behaviour effects the model/device. A heat-sink is a thermal conductive metal device designed to adsorb and disperse heat away from high temperature objects in a system. As a heat sink base temperature increases so to does the thermal resistance of the sink. This results in a higher base temperature of the heat sink
Model Description:
Simple model of a heat-sink generated from CAD, showing how to apply a heat source to your model.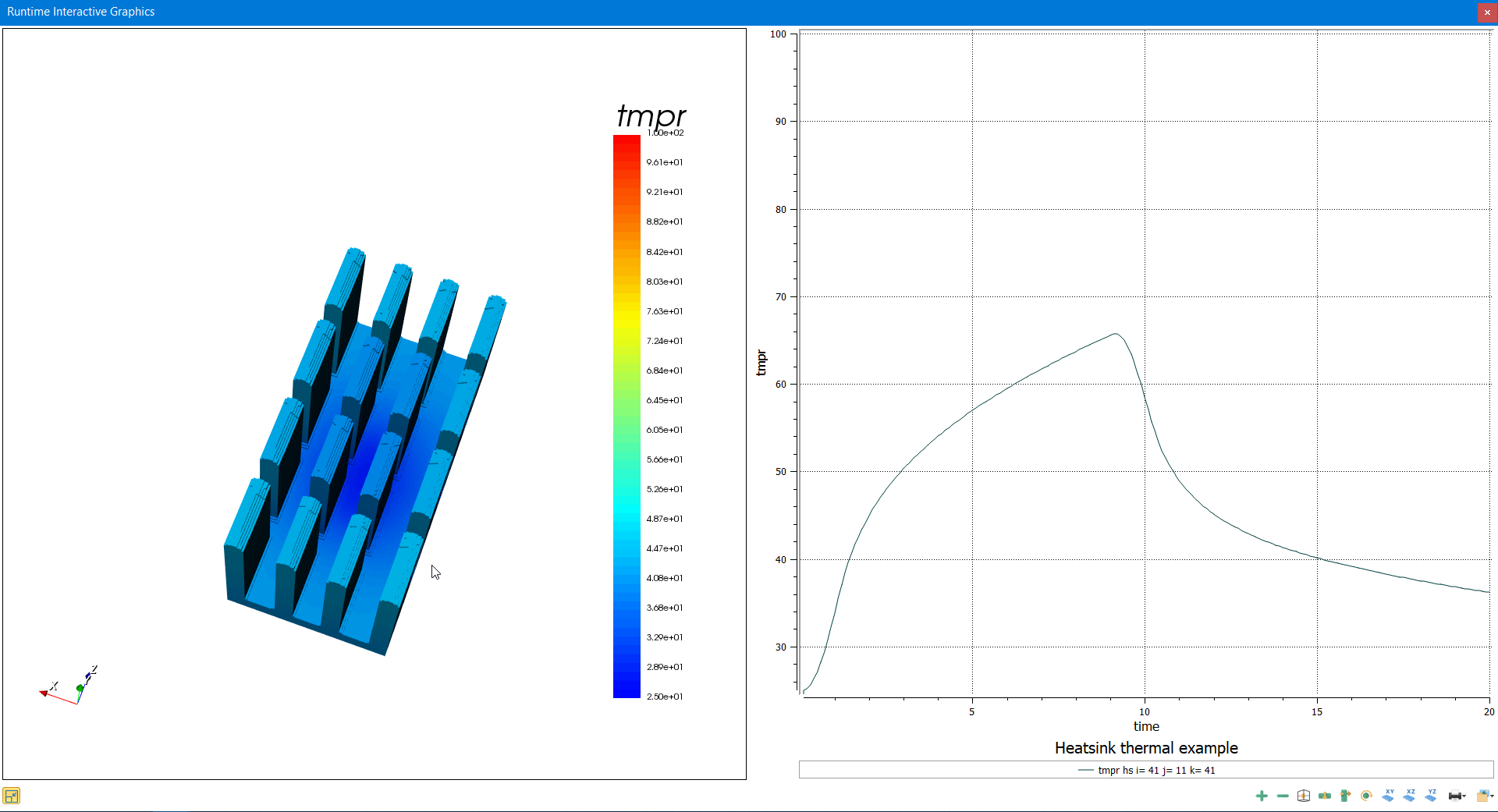 Runtime Graphics During Simulation 
This model can be used as a starting point for anyone looking to do thermal analysis simulations. It shows how to set up a heat source and how to set boundary conditions as well as the models baseline temperature.
Typical Outputs from Thermal Analysis:
Temperature rise 
Displacement 
Thermal stress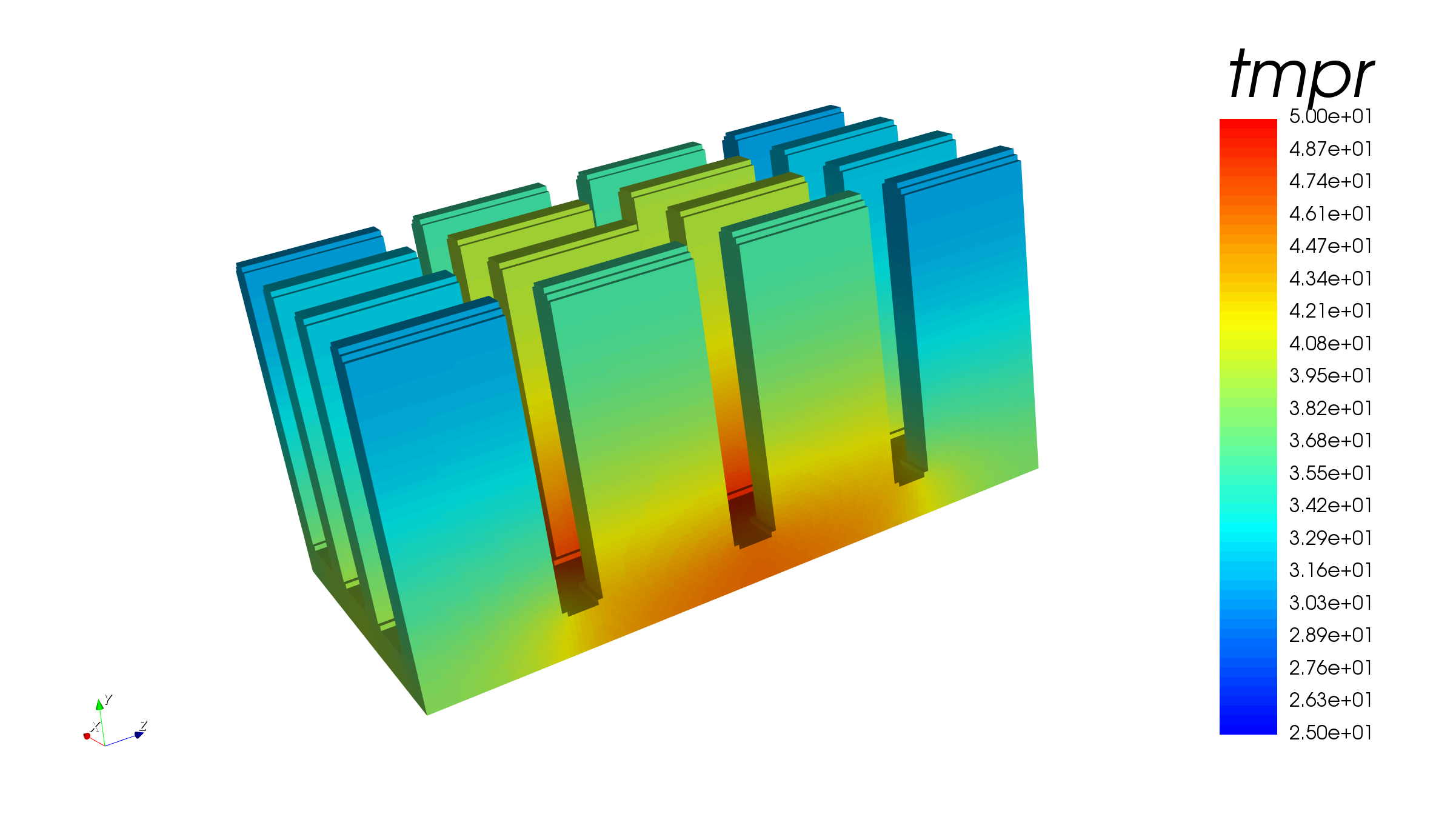 Runtime Statistics
| | |
| --- | --- |
| Model size | 1152000 elements |
| Solve Time | ~ 8 minutes (2 CPU) |
| Core Hours |  0.2563 |
| Memory Usage | 521 MB |
| Recommended CPU Configuration | 2 CPU |
The model will be used as a base for more advanced thermal models in the future.
Files
The following input files are required to run this model, click here to download the input files: