Post Processor is where you view the results of any simulations you've run.
If you've already got Designer or Analyst open, moving to Post Processor is easy: just click Switch to Post Processor in the top-right.
The layout of Post Processor is very similar to Designer and Analyst, with a ribbon and a workspace that's made up of multiple windows.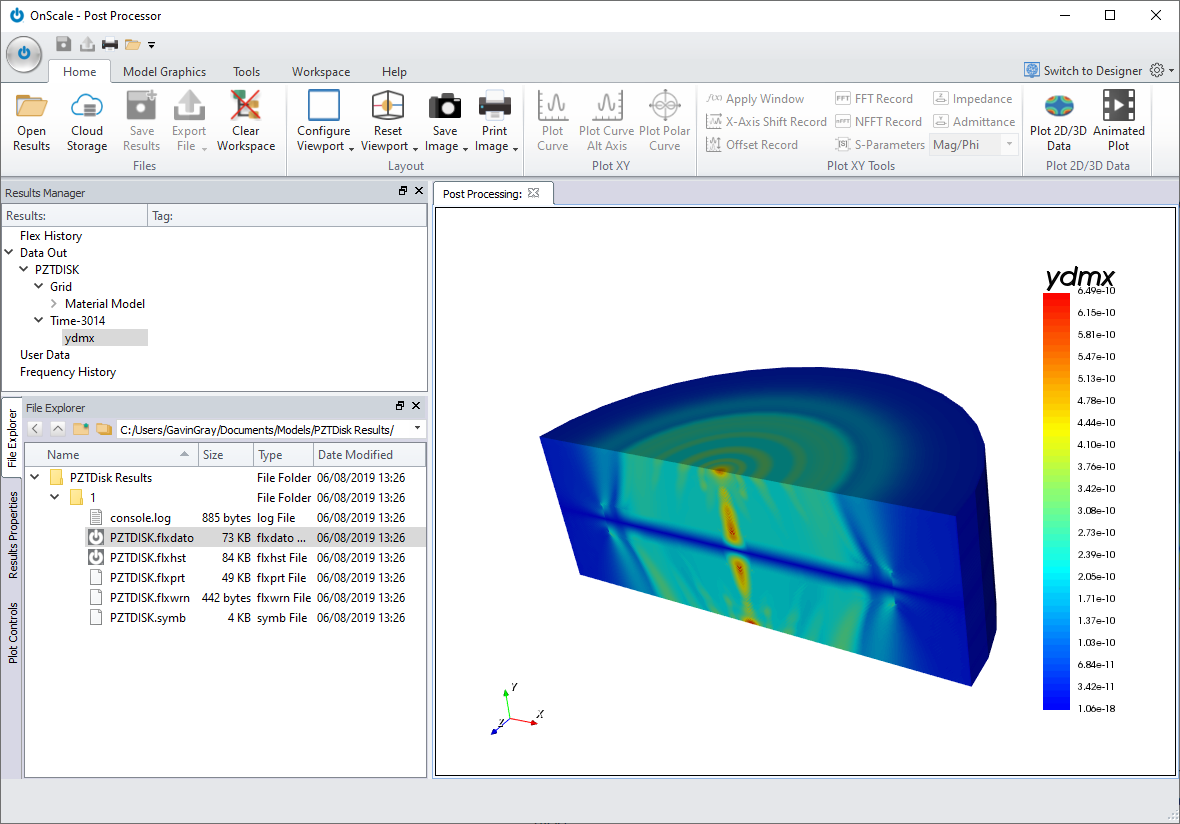 Let's briefly take a look at a few of these windows.
Viewport
Most of the workspace is made up of the viewport, which displays results.
In the Home tab of the ribbon, the Layout group offers some options for managing this.

You can, for example, split the viewport up into different areas, so that you can view different information side by side. To do this, click Configure Viewport and then select a layout.
File Explorer
The File Explorer lets you navigate folders in Windows and open OnScale results files.
In the File Explorer, files with a grey OnScale icon

can be opened in Post Processor.
Note: Files with a blue OnScale icon
are input files and cannot be opened in Post Processor. These files should be opened in either Designer or Analyst.
Results Manager
The Results Manager lists results for files that you've loaded into Post Processor.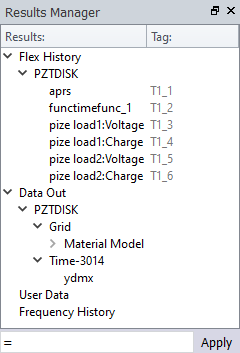 Files with extension .flxhst are listed in the Flex History section of the Results Manager.
Files with extension .flxdato are listed in the Data Out section of the Results Manager.
Double-click a result to open it in the viewport. Where you've split the viewport up into different areas, it will open in whichever area is selected.
Tip: Click an area in the viewport to select it.
Plot Controls
Where you're viewing a graph in the viewport, the Plot Controls offer various options for manipulating this.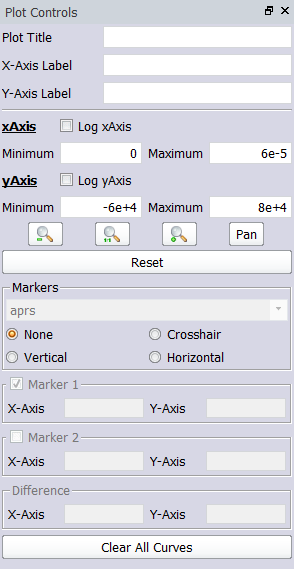 What Next?
Did you come here from our beginner's tutorial on Designer? If so, go back to where you were!
Otherwise you might like to check out our videos and documentation on Post Processor.