Welcome to OnScale!
You're no doubt keen to get up and running as quickly as possible, so in this first article we'll quickly cover some of the absolute basics that you need to know. After that, we'll let you take control of your learning based on what you want to do.
For example, perhaps you want to work through a guided tutorial and design your first model, or perhaps you'd like to download and run one of our example models and see the kinds of results that OnScale can give you. However you want to proceed, we'll point you in the right direction!
What Is OnScale?
OnScale is powerful finite element simulation software that makes it possible to solve some of the toughest engineering problems faster than ever. Our multiphysics solvers are tightly coupled, making a huge range of simulations possible.
You can download OnScale for free and use it to create models and view simulation results. When it comes to actually running your simulations, that's all done on the cloud – and that's one of the coolest things about OnScale.
We give you access to High Performance Computing (HPC) at the click of a button, meaning your simulations run up to 100 times faster than was possible with legacy Computer Aided Engineering (CAE) tools.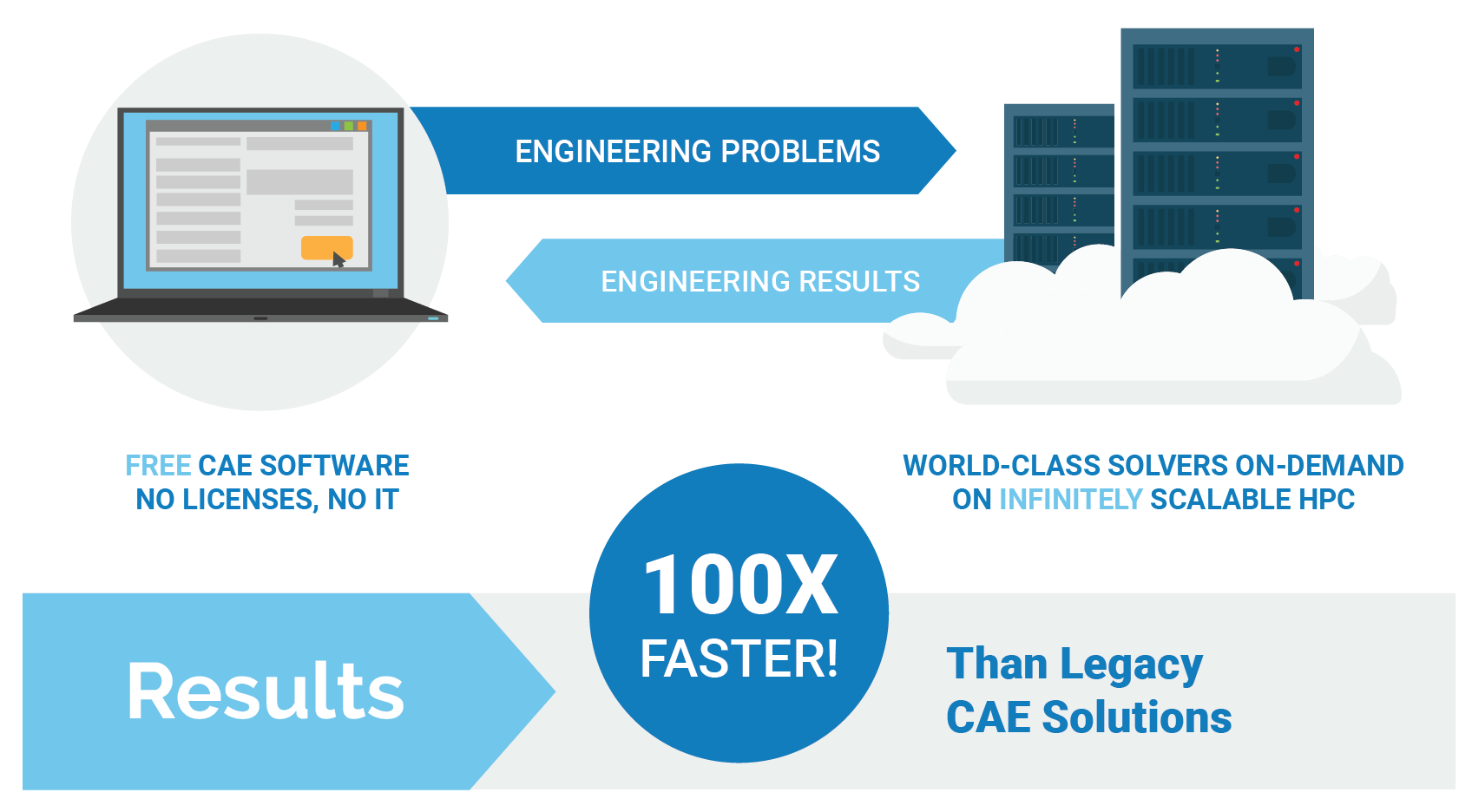 You can also run simulations in parallel, using parameter sweeps to evaluate thousands of potential designs and find optimums. For designers, OnScale reduces risk, reduces cost and reduces time to market.
With all the processing of simulations handled at our end, that's also one major IT headache that you don't have to worry about!
We've also done away with all the constraints around licensing that were intrinsic in legacy CAE tools. As free software, anyone in your organization can download and install OnScale.
Signing Up for a Free Account
If you're here, chances are you've already signed up for an account and downloaded OnScale.
If not, it couldn't be easier! Visit our website to register for an account. Once you've confirmed your email address, you'll be able to log in to our portal and download the software.
What's the Catch?
As we've already said, the software is free. Anyone can download and install OnScale.
Perhaps you're wondering what the catch is. Well, there's no catch as such. With a free account you can create and run simulations, completely free of charge. You'll get 10 core-hours every month for running simulations, where a core-hour is a measurement of computational time by a processor core. This lets you run small 1D or 2D models.
If you're going to be running more complex simulations, you'll need more core-hours and so will need one of our other accounts. For more information, see Pricing.
The Three Workspaces
Once you've downloaded and installed OnScale and opened it up, you'll be asked to select a workspace: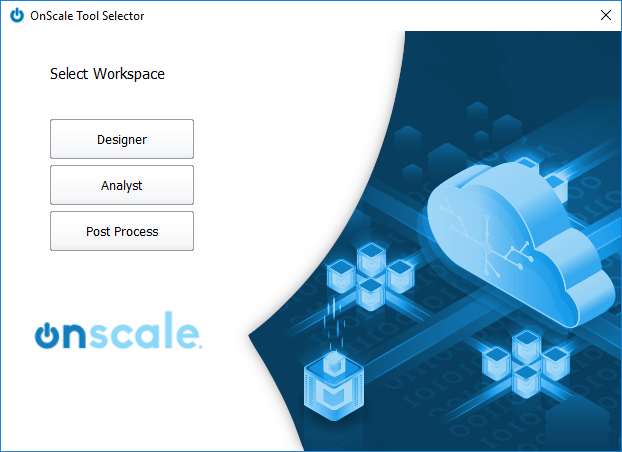 Let's quickly go over what you can do in each workspace.
Designer
Designer is our graphical user interface for creating finite element models.
In Designer, you can create a geometry from scratch using 2D and 3D "primitives" (shapes).

Alternatively, you can import a geometry that you've created in a Computer Aided Design (CAD) package.
However you start, you can then set the mesh size and assign loads and boundary conditions and so on, all in a visual interface.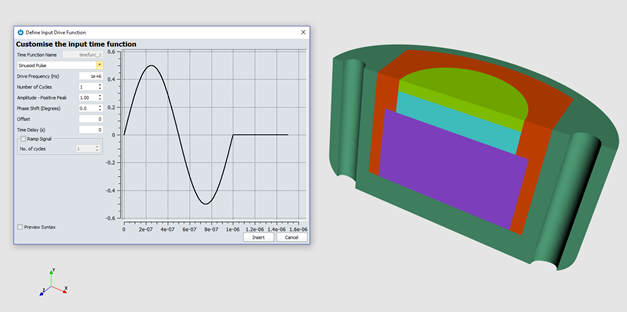 Analyst
In Analyst you create finite element models via scripting, or in other words by writing commands.
If you're not familiar with scripting, then there's certainly a steeper learning curve here. However, once you get used to it, the syntax is actually pretty easy to use, and it's possible to do things in Analyst that you can't do in Designer.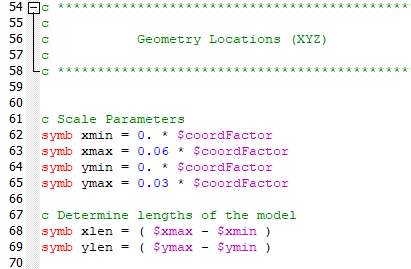 Post Processor
Whether you create your finite element model in Designer or Analyst, you'll use Post Processor to view the results of the simulation.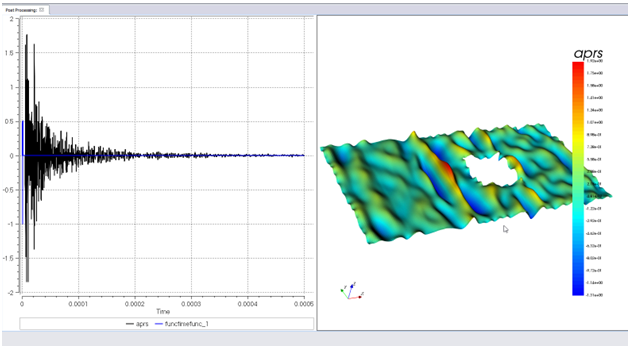 What Next?
Now you know the basics, the next steps are up to you.
Want to Download and Run an Example Model?
Before you start actually learning how to use OnScale, maybe you just want to download and run an example model and see for yourself the kind of information that OnScale can give you. No problem! Browse our simulation guides, pick one that interests you and then follow the instructions to download the model, run it and start inspecting the results.
Want to Create Your First Model in Designer?
For most new users, we recommend starting with Designer. Follow these three steps to get up and running in no time.
Want to Skip Designer and Go Straight to Analyst?
Maybe scripting doesn't faze you and you want to jump straight into the more powerful Analyst. Impressive!
Get going with out our Analyst content.