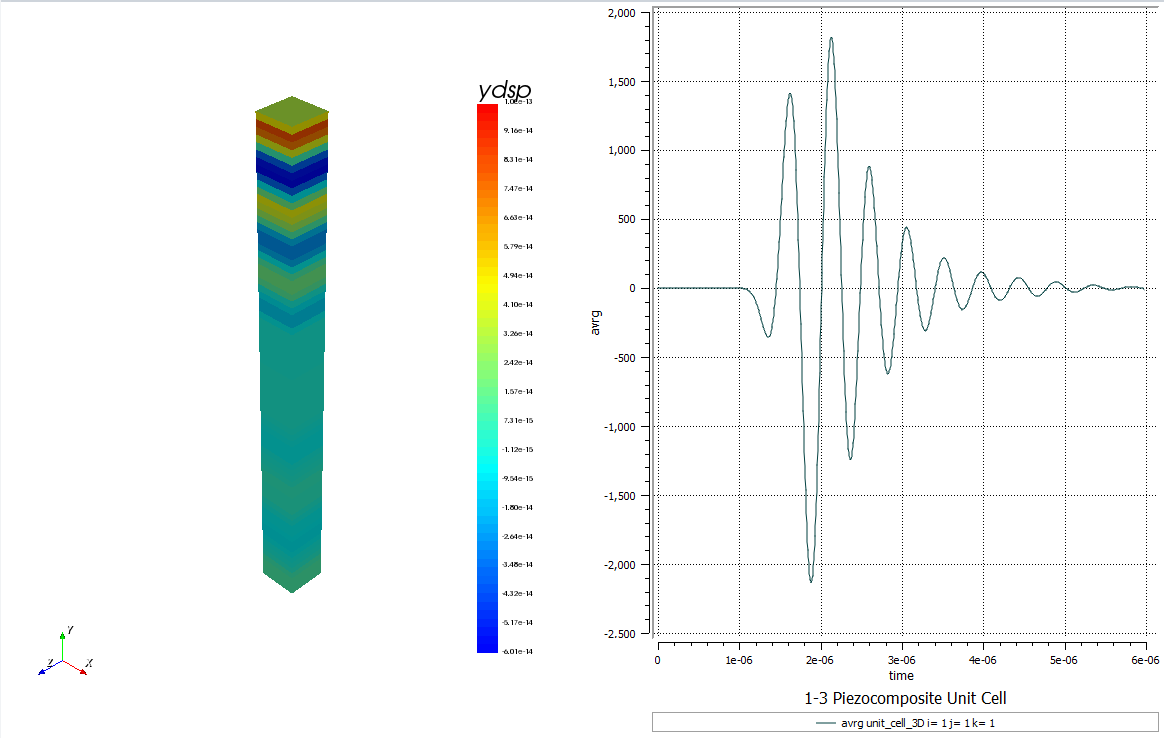 Unit cell transducer runtime graphics
Model Description
Simple unit cell of 1-3 piezocomposite with backing material and water load.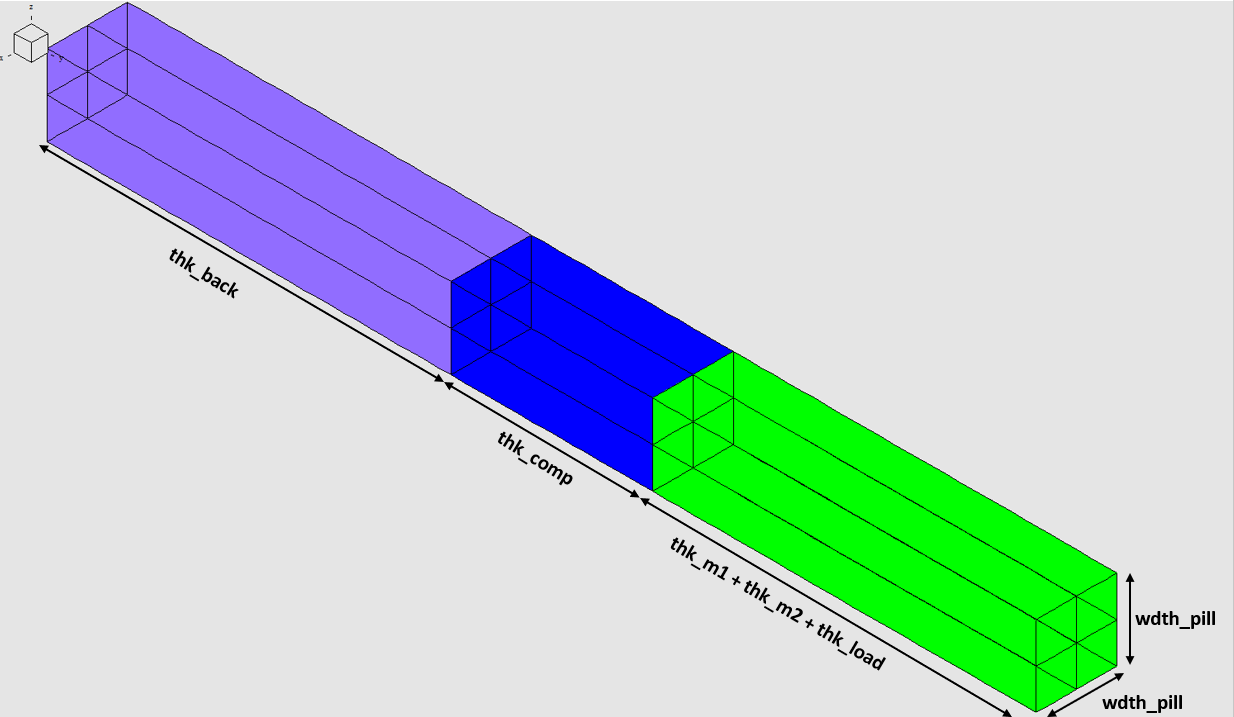 Basic Model Schematic
Parametric Variables
The model allows the following design variables to be adjusted to control PZT Disc dimensions and water load region:
| Parametric Variable | Description | Default Value |
| --- | --- | --- |
| thk_back | Thickness of backing material | 2 mm |
| thk_comp | Thickness of piezoelectirc material | 1 mm |
| wdth_pitch | Width of pitch | 0.4 mm |
Basic Outputs
Here are a list of the types of outputs to expect from this model:
Time Histories (XY Graphs)

Drive input signal
Voltage and charge on electrodes
Average acoustic pressure

Mode Shapes (Harmonic Analysis) of base design

0.75 MHz
1.42 MHz
2 MHz
3.24 MHz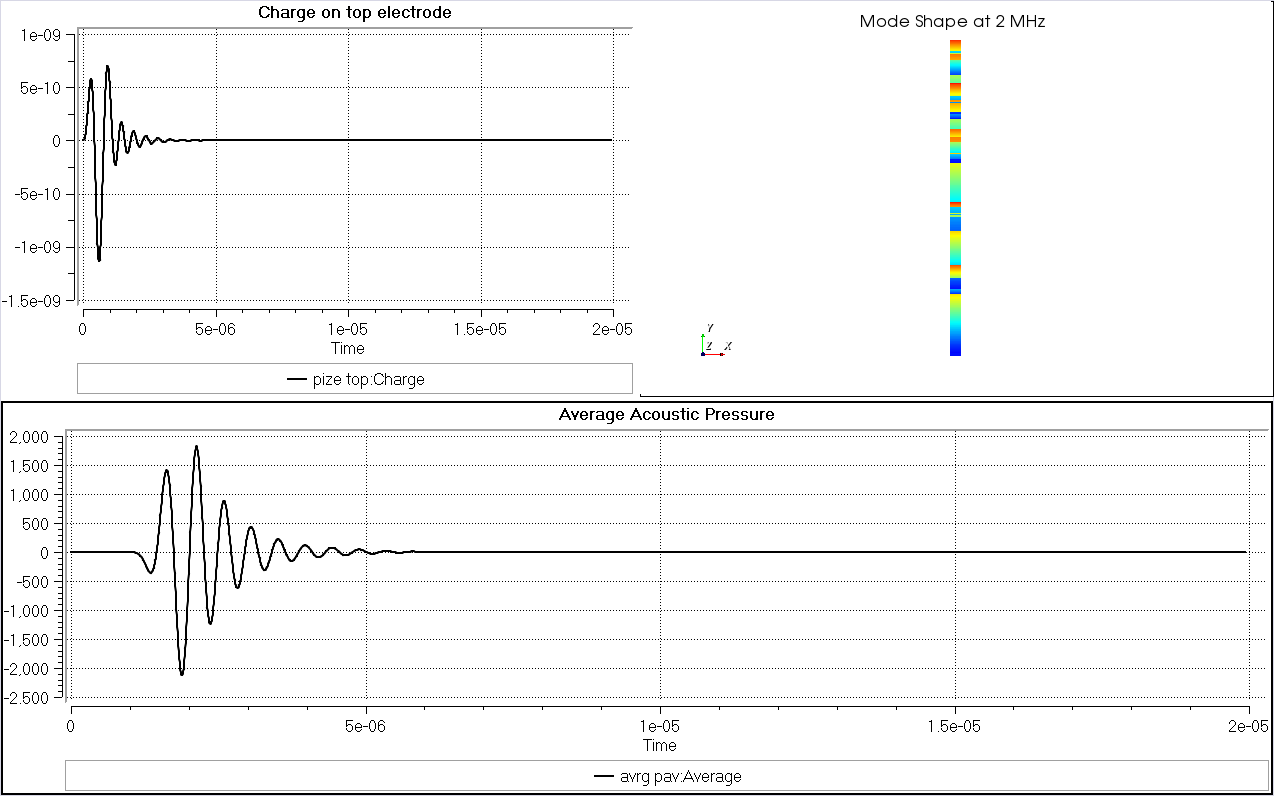 Post Processor Outputs
Impulse Response
To get the impulse response we have written a review script (*.revinp) which takes the input drive function and the output pressure signal calculates the impulse response.
What is Review? Review is our post-processing language. Find out more here.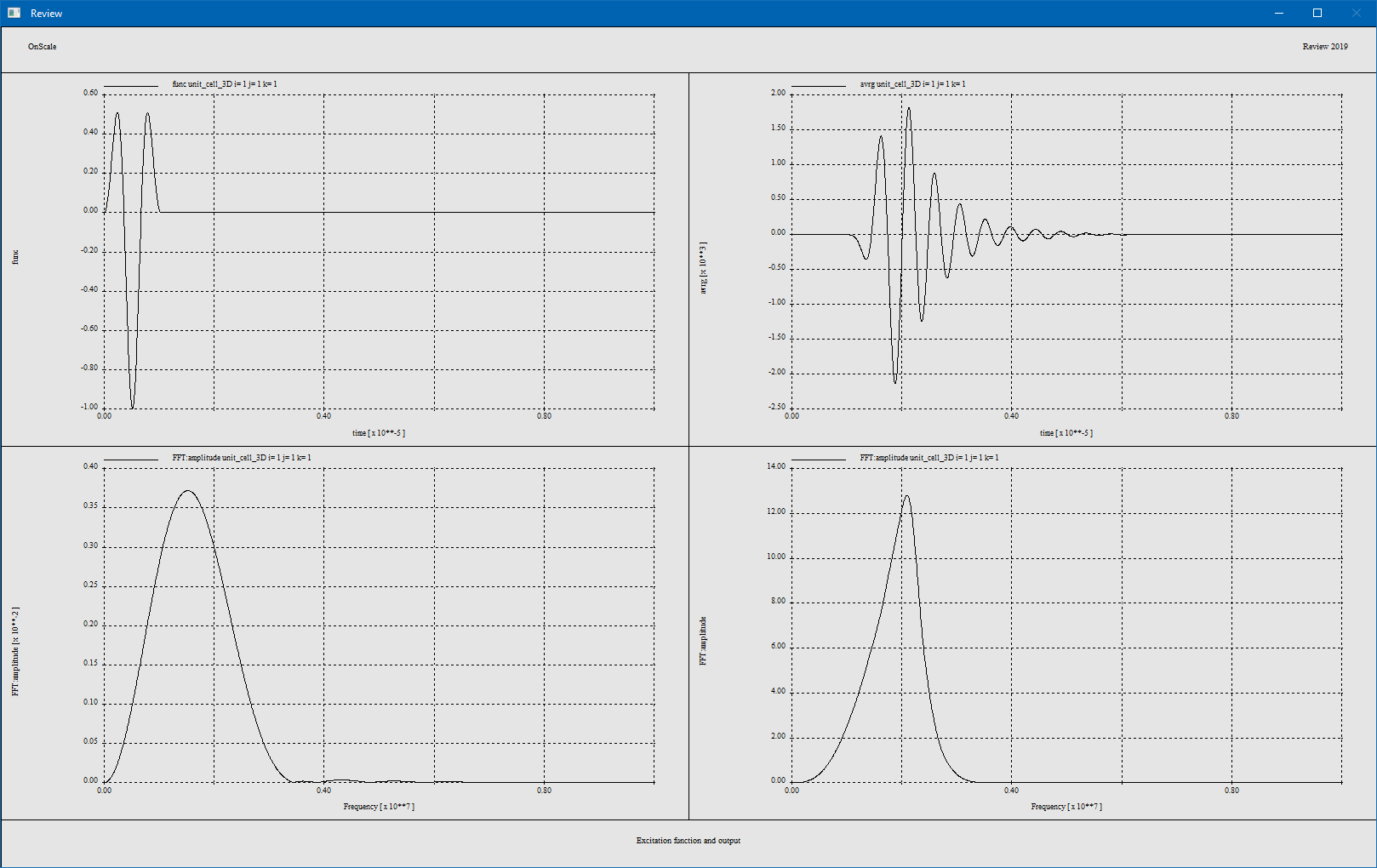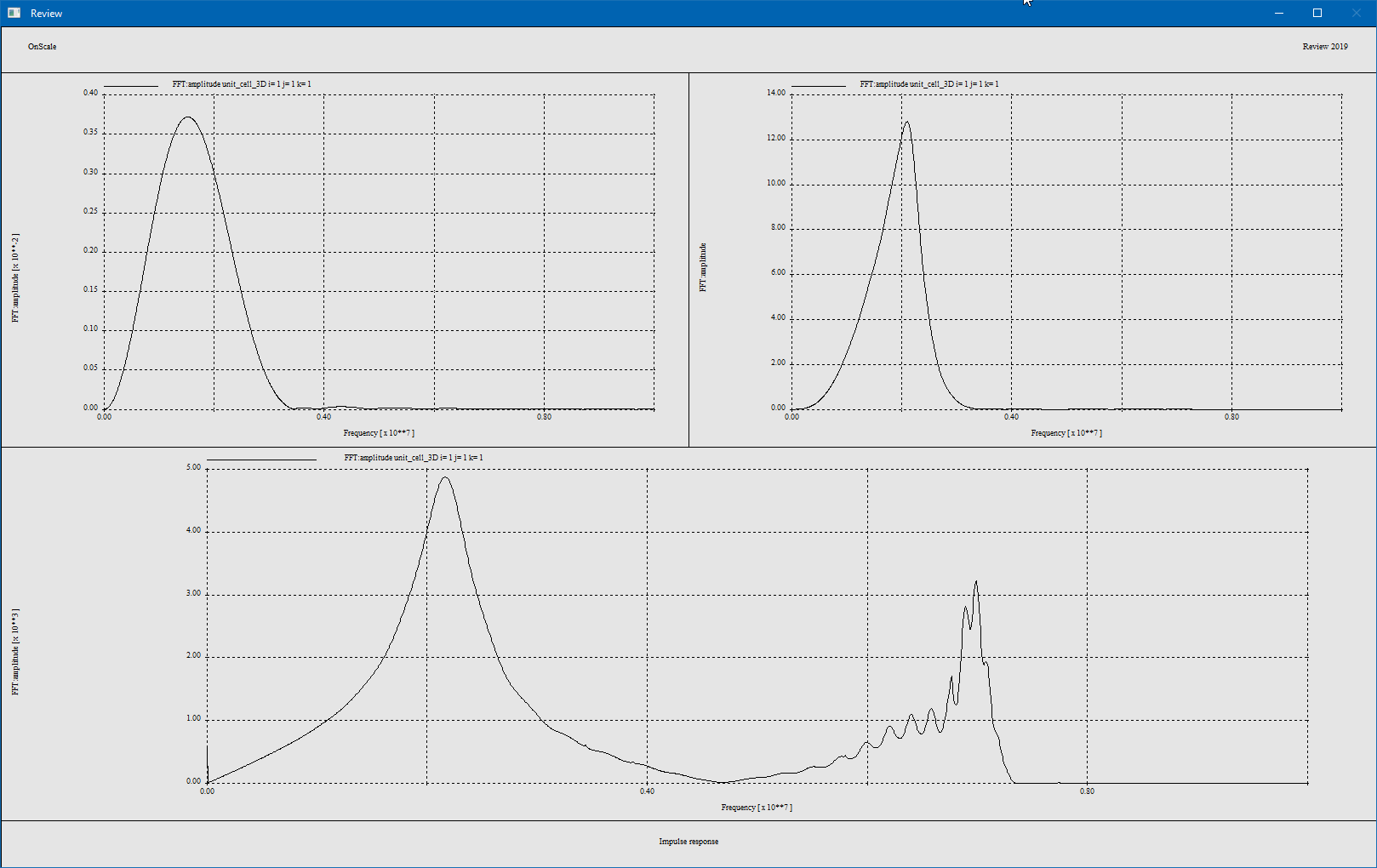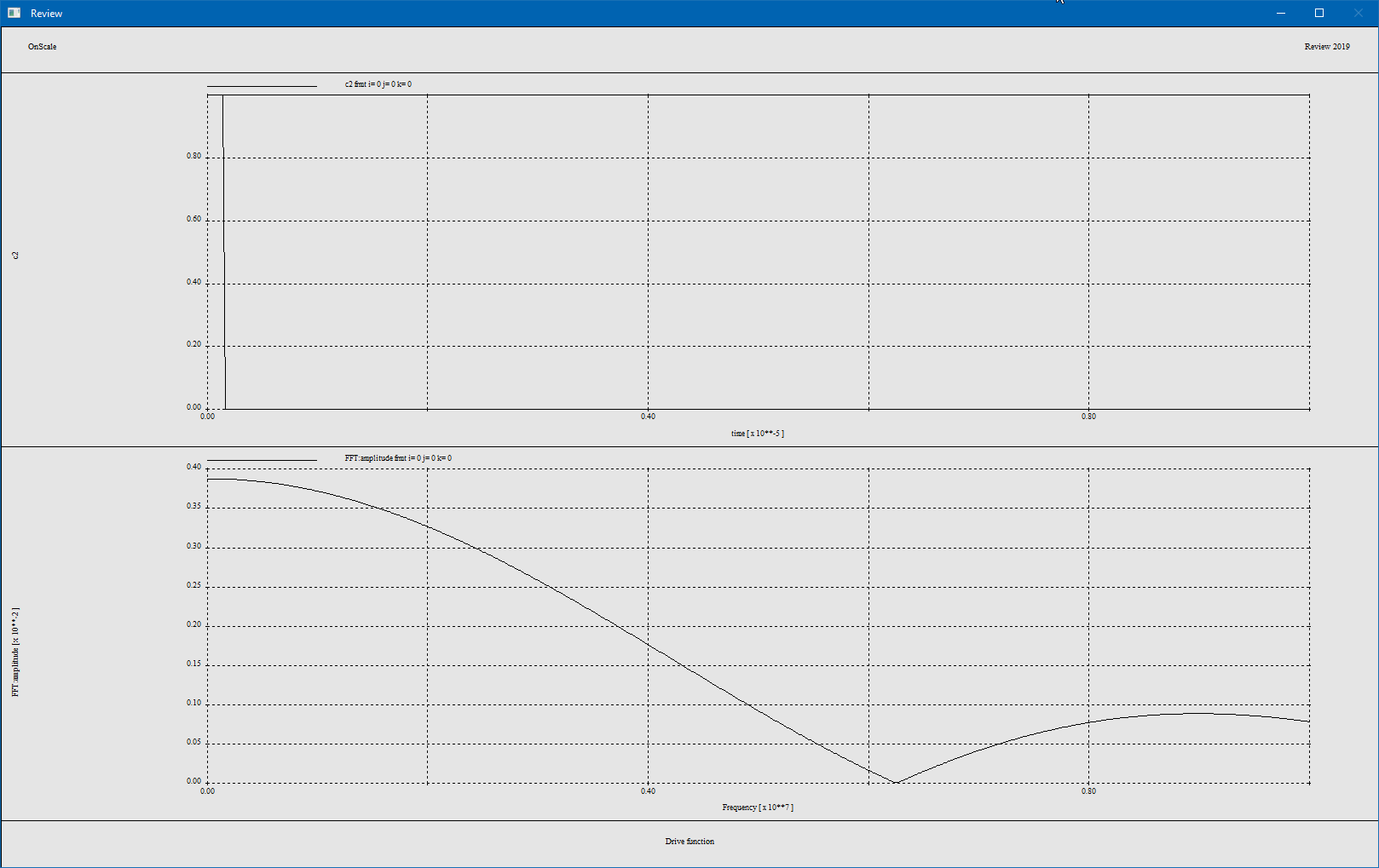 Runtime Statistics
| | |
| --- | --- |
| Model size | 2664 elements |
| Solve Time | 23 s (2 CPU) |
| Core Hours | 0.03 |
| Memory Usage | 3 MB |
| Recommended CPU Configuration | 2 CPU |
Files
The following input files are required to run this model, click here to download the input files: