You've added your primitives and can see how your model looks. Now let's take a moment to discuss the ways in which you can explore your model in Designer.
Rotating
To freely rotate your model, left-click your model and drag.
You can find precise options for rotating your model in the Model Graphics tab of the ribbon.

Zooming
To zoom in and out, either use your mouse wheel or else right-click the model and drag up/down.
To return the model to its default zoom, in the Model Graphics tab of the ribbon, click Reset View.
Panning
Panning the model means shifting the view without changing the viewing direction or magnification.
To pan, click your mouse wheel and then drag. Alternatively, hold Alt on your keyboard and then left-click and drag the model.
Hiding a Primitive
You can hide or show a primitive by clearing or selecting its checkbox in the Model Tree.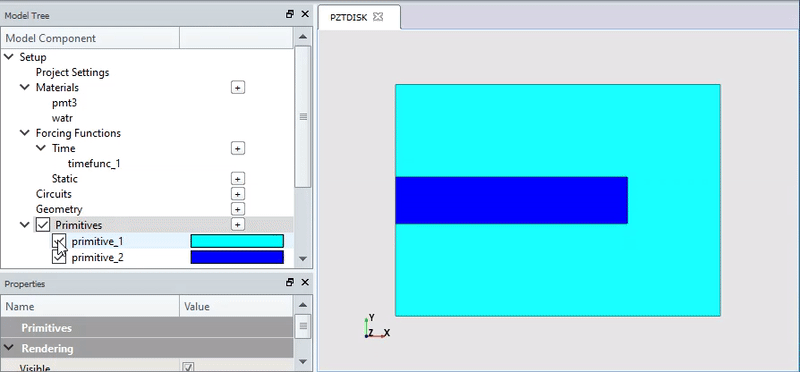 Note: When you add other things, such as loads, you'll also be able to hide/show these by clearing/selecting the appropriate checkbox in the Model Tree.
What Next?
The next step is to configure the mesh.