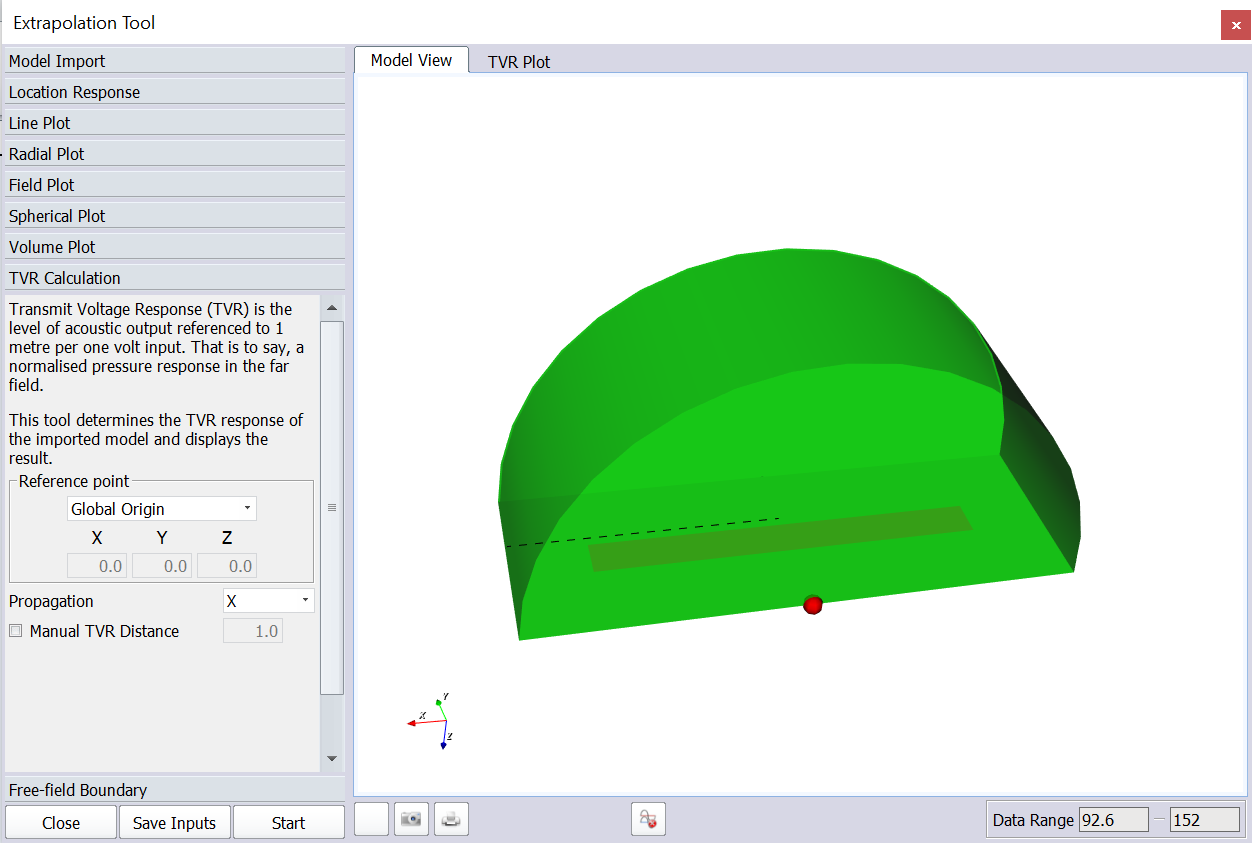 Transmit Voltage Response (TVR) is the level of acoustic output referenced to 1 metre per one volt input (normalised pressure response in the far field). This can be calculated using the TVR Calculation Tool.
Note: The DRIV subcommand must be used within the Flex Input File in order to be able to access the TVR Calculation tab.
The propagation vector can be altered in the tool to suit the direction of propagation of your model. Also, due to the variable nature of the far-field region, the Manual TVR Distance checkbox allows you to set a custom distance suited for your model.